Daily Writing Prompt 96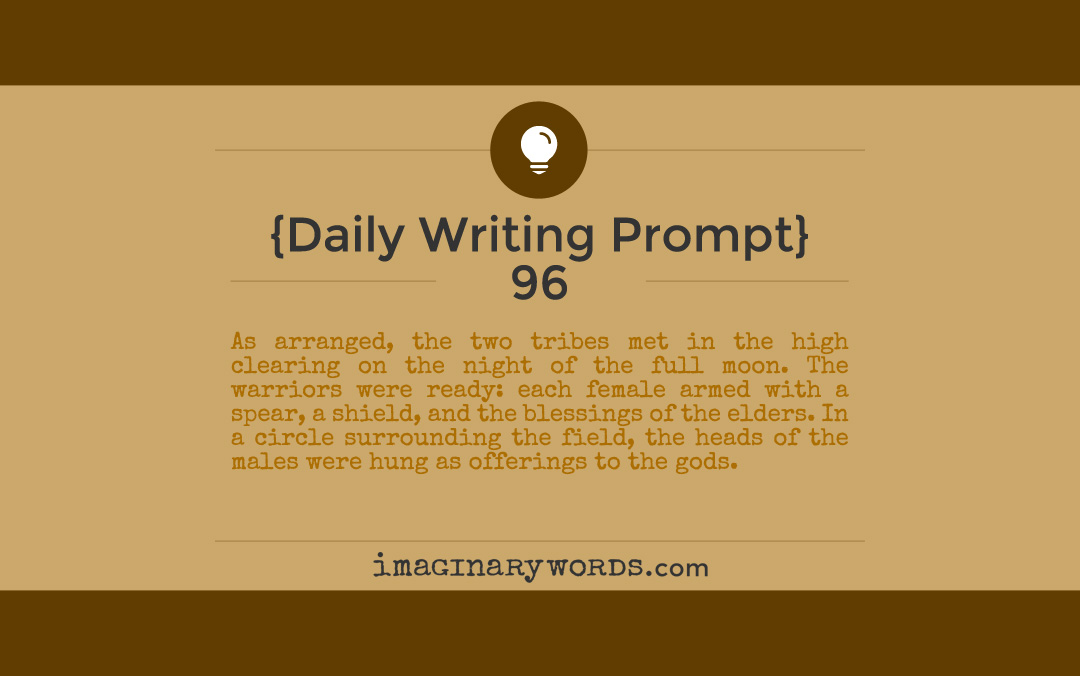 As arranged, the two tribes met in the high clearing on the night of the full moon. The warriors were ready: each female armed with a spear, a shield, and the blessings of the elders. In a circle surrounding the field, the heads of the males were hung as offerings to the gods.
---
Get creative writing inspiration Monday - Friday: Check out every
Daily Writing Prompt
.