Daily Writing Prompt 9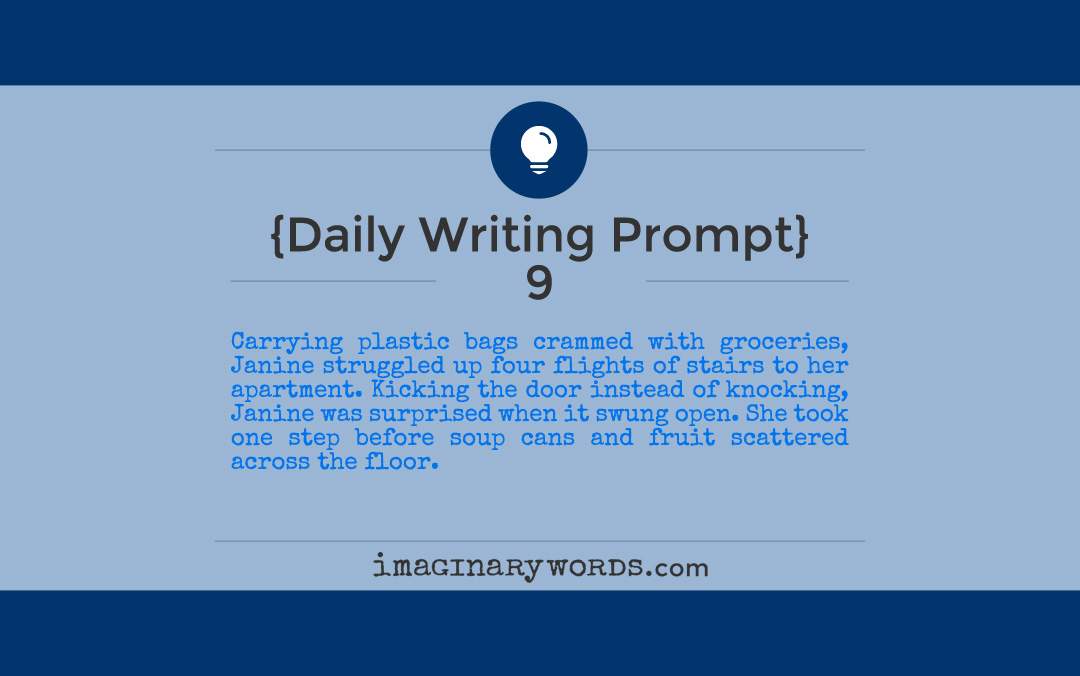 Carrying plastic bags crammed with groceries, Janine struggled up four flights of stairs to her apartment. Kicking the door instead of knocking, Janine was surprised when it swung open. She took one step before soup cans and fruit scattered across the floor.
---
Get creative writing inspiration Monday - Friday: Check out every
Daily Writing Prompt
.