Daily Writing Prompt 232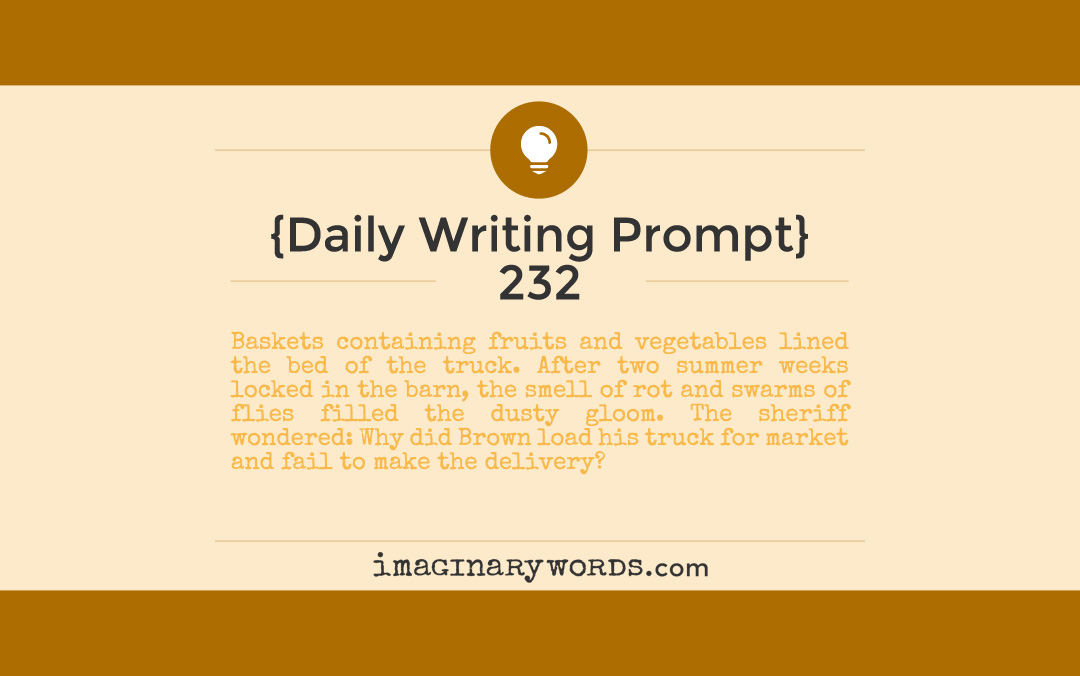 Baskets containing fruits and vegetables lined the bed of the truck. After two summer weeks locked in the barn, the smell of rot and swarms of flies filled the dusty gloom. The sheriff wondered: Why did Brown load his truck for market and fail to make the delivery?
---
Get creative writing inspiration Monday - Friday: Check out every
Daily Writing Prompt
.