Daily Writing Prompt 163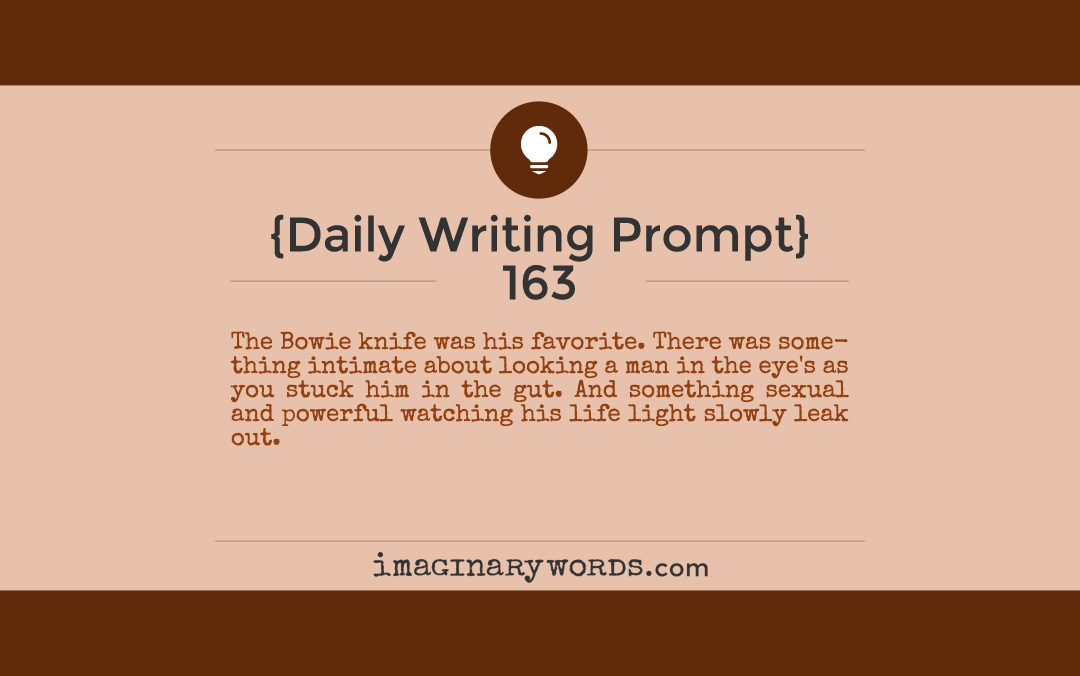 The Bowie knife was his favorite. There was something intimate about looking a man in the eye's as you stuck him in the gut. And something sexual and powerful watching his life light slowly leak out.
---
Get creative writing inspiration Monday - Friday: Check out every
Daily Writing Prompt
.