Daily Writing Prompt 154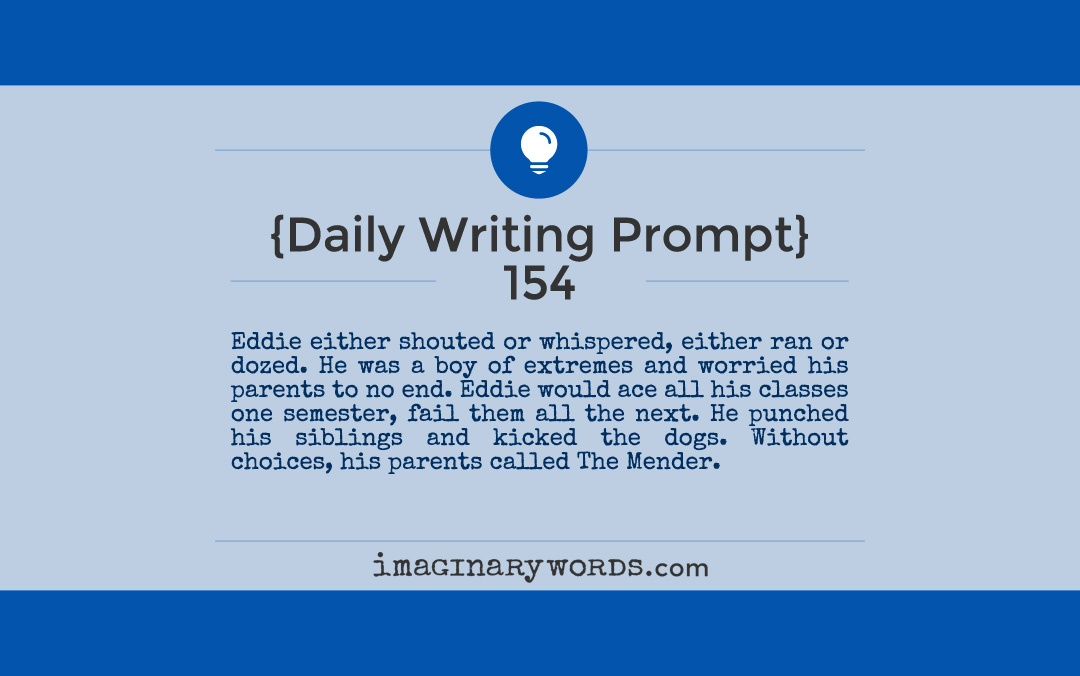 Eddie either shouted or whispered, either ran or dozed. He was a boy of extremes and worried his parents to no end. Eddie would ace all his classes one semester, fail them all the next. He punched his siblings and kicked the dogs. Without choices, his parents called The Mender.
---
Get creative writing inspiration Monday - Friday: Check out every
Daily Writing Prompt
.