Daily Writing Prompt 143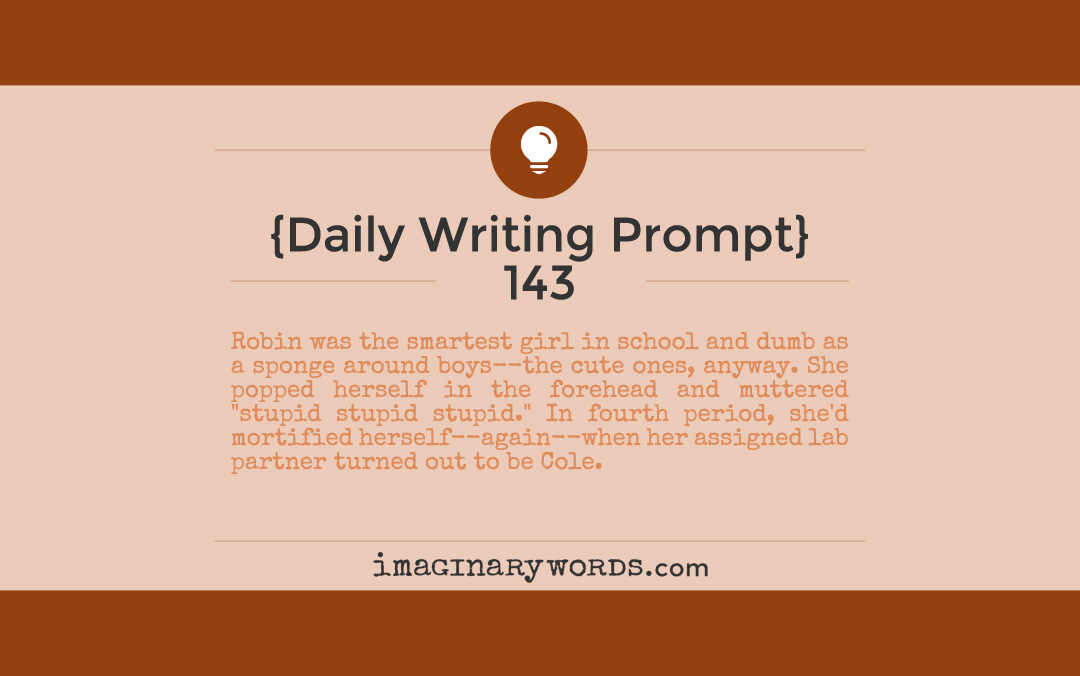 Robin was the smartest girl in school and dumb as a sponge around boys—the cute ones, anyway. She popped herself in the forehead and muttered "stupid stupid stupid." In fourth period, she'd mortified herself—again—when her assigned lab partner turned out to be Cole.
---
Get creative writing inspiration Monday - Friday: Check out every
Daily Writing Prompt
.