Daily Writing Prompt 140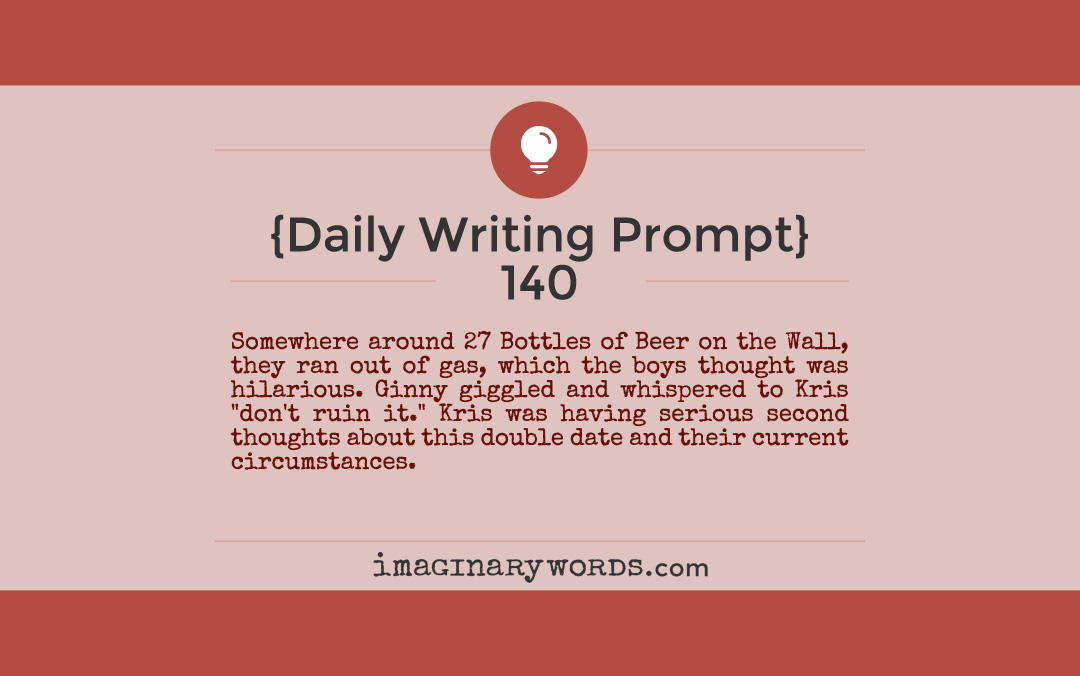 Somewhere around 27 Bottles of Beer on the Wall, they ran out of gas, which the boys thought was hilarious. Ginny giggled and whispered to Kris "don't ruin it." Kris was having serious second thoughts about this double date and their current circumstances.
---
Get creative writing inspiration Monday - Friday: Check out every
Daily Writing Prompt
.