Daily Writing Prompt 128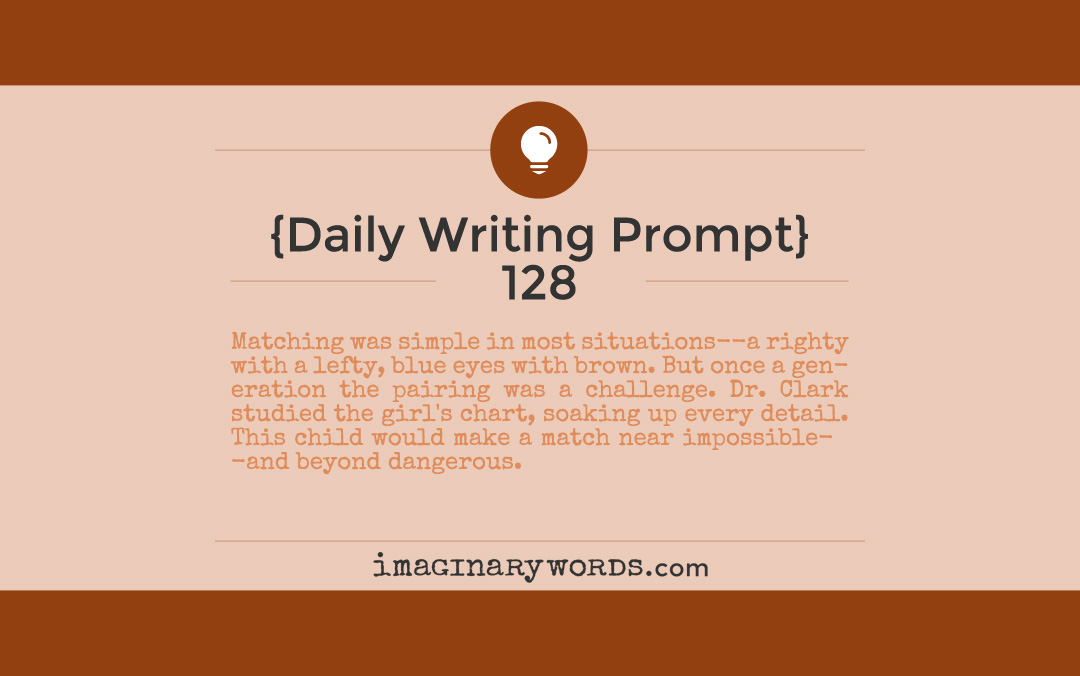 Matching was simple in most situations—a righty with a lefty, blue eyes with brown. But once a generation the pairing was a challenge. Dr. Clark studied the girl's chart, soaking up every detail. This child would make a match near impossible—and beyond dangerous.
---
Get creative writing inspiration Monday - Friday: Check out every
Daily Writing Prompt
.