Daily Writing Prompt 11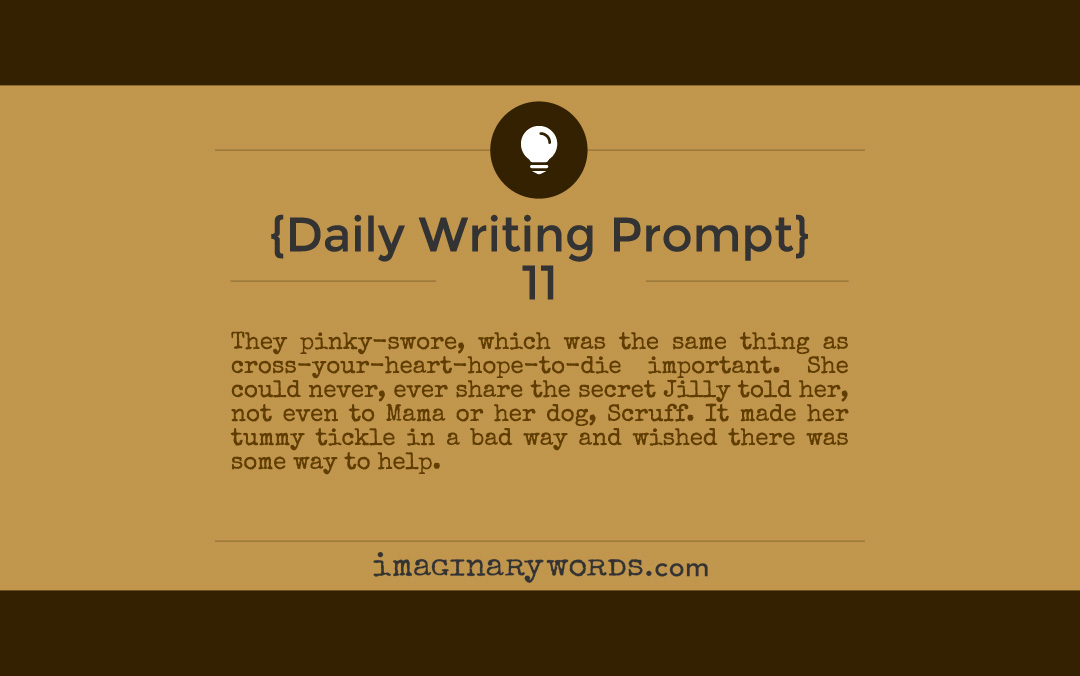 They pinky-swore, which was the same thing as cross-your-heart-hope-to-die important. She could never, ever share the secret Jilly told her, not even to Mama or her dog, Scruff. It made her tummy tickle in a bad way and wished there was some way to help.
---
Get creative writing inspiration Monday - Friday: Check out every
Daily Writing Prompt
.